Prozeta has just attended its first exhibition in the United States, at Cisco Live in San Diego, which was its first live demonstration in the U.S. The company came to sunny California with nothing less than its entire portfolio of products, including IoT solution XensorHub, its software-defined storage solution BlackStor, and its software-defined datacenter Tier5 Cloud.
Visitors could experience Prozeta's XensorHub first hand while enjoying a cold cup of beer. XensorHub is Prozeta's newest IoT product. Using smart sensors, it can monitor a variety of tap equipment metrics, such as functionality, service, and beverage properties. These can be displayed and managed on a dashboard integrated with Cisco Kinetic in mobile or web applications, or used to predict equipment failures.
Prozeta, Cisco's IoT authorization partner, previously showcased XensorHub at Cisco Live in Barcelona in January and at the Smart IoT Conference in London in March. Bringing the demo over the Atlantic was the next step in Prozeta's global expansion plan for its fastest growing division, which focuses on the IoT.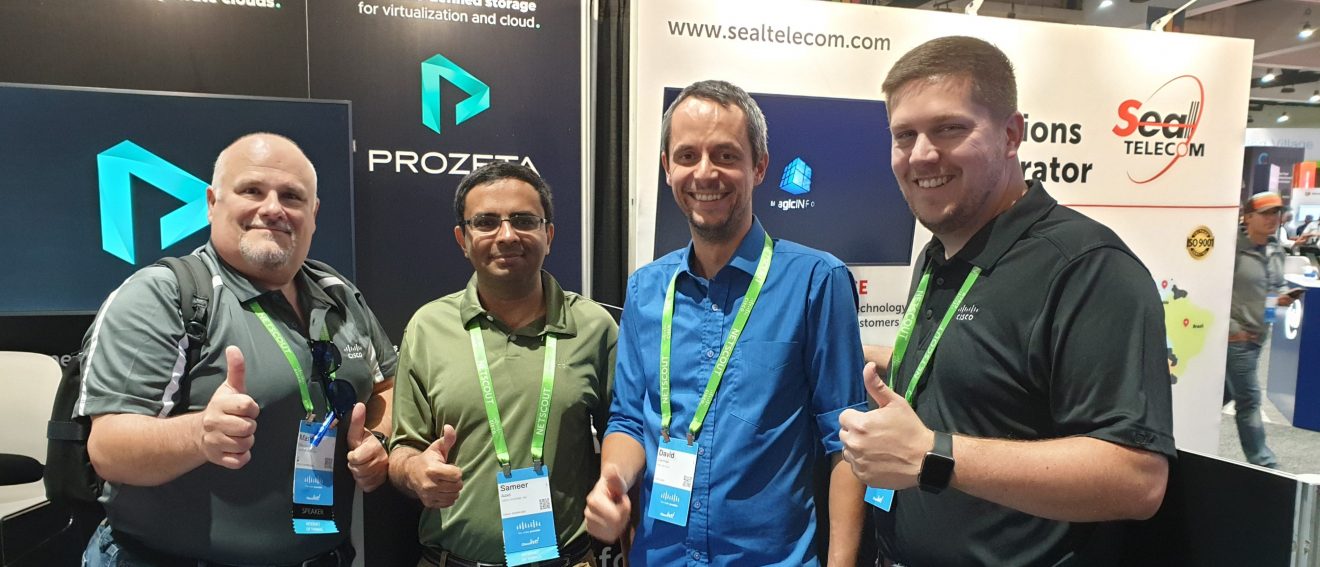 But XensorHub isn't the only attractive product in Prozeta's portfolio. Prozeta also introduced the latest version of its software-defined storage solution BlackStor, which is the world's fastest and most reliable cloud-native software-defined storage system, and Tier5 Cloud, a full-featured software-defined datacenter based on OpenStack.
For Prozeta, this year is about the IoT, the cloud, and operational insights and visibility. These initiatives heavily accelerated during the last quarter of 2018 when Prozeta with its partners Cisco Systems, Intel, and Alef Nula organized "The Future of IoT Hackathon" at which multiple teams competed for the main prize of €4000. In the following months, Prozeta was present at multiple leading European and Middle Eastern technology fairs, it organized a unique technological event combined with an art exhibition right in the heart of Europe, and supported several other related events. All of which show that both the IoT and the cloud are fundamental pillars in the company's future direction.