With the rise of innovation in and the implementation of advanced IoT technologies in every area of our lives, Prozeta is keeping up with the competition by focusing on the production of its own IoT solutions. Prozeta offers these practical solutions to their customers, who want a competitive advantage over their competitors.
As a Cisco Systems partner and a Cisco IoT Authorization Partner, Prozeta recently participated in the exhibition Cisco Live, which took place in Barcelona on January 27 – 30, 2020. This annual, world-renowned exhibition and conference for Cisco customers and partners is focused on solutions that help navigate the process of digital transformation, offering opportunities for networking, inspiration, and education aimed at successful digitalization of industry.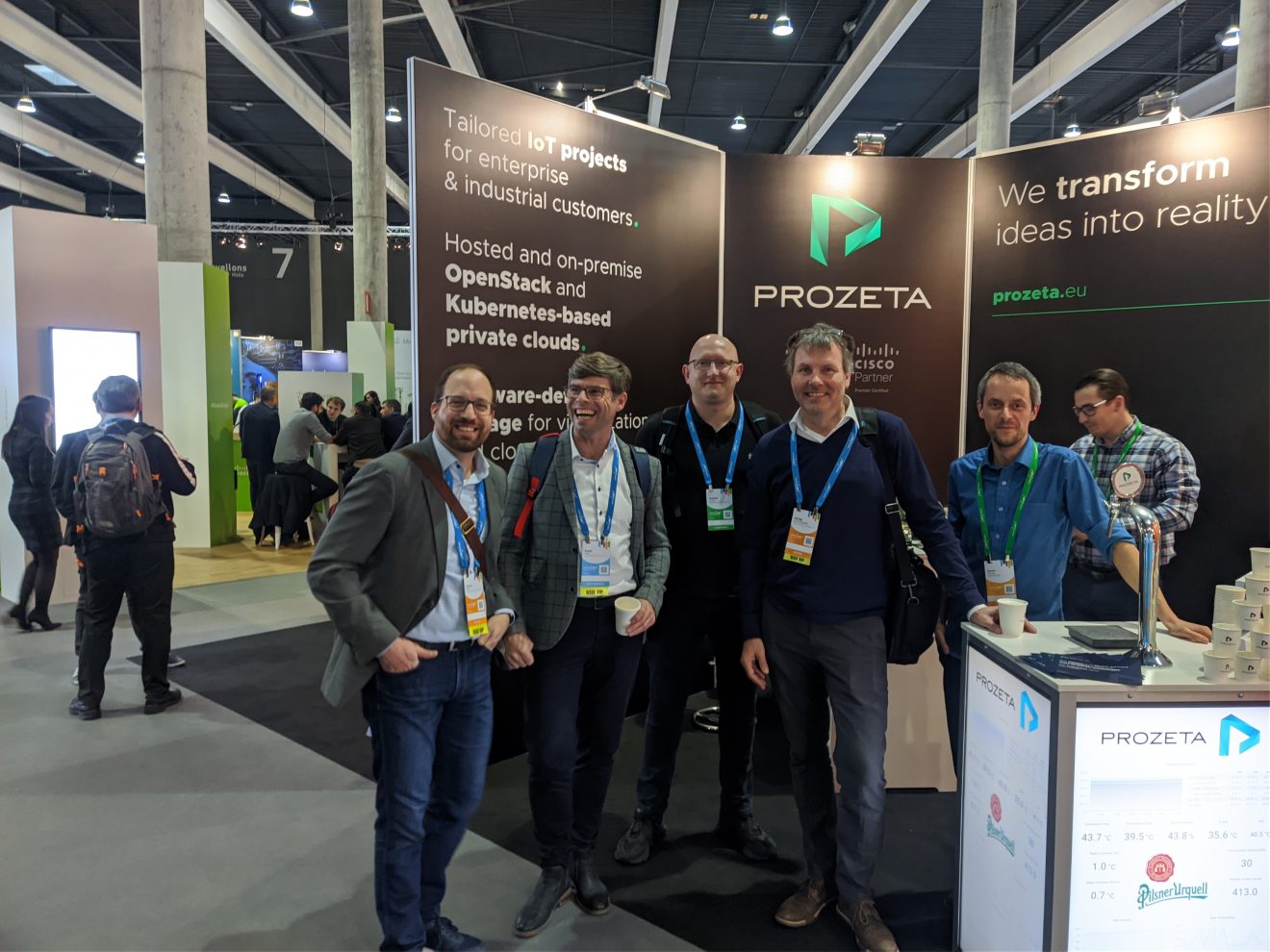 In Barcelona, Prozeta showcased its unique IoT solution XensorHub for gastronomic enterprises, which, using smart sensors, monitors the quality of draft beer and the service and cleanliness of catering businesses, while at the same time predicting its own malfunctions and need for maintenance. All of this information can be displayed on a kiosk dashboard in mobile or web applications. Those visiting Prozeta's booth at the exhibition were thus not only able to gain interesting information but also relax while drinking Pilsner beer.
In addition, Prozeta showcased for the first time its latest IoT solution, ProModule, a modular IoT platform for universal use. ProModule's baseboard is equipped with environmental sensors (measuring humidity, temperature, and light) and an accelerometer, and can also be connected to other external sensors via versatile connectors. A low-power ARM Cortex microprocessor is at the core of the module, allowing edge-computing directly in the module, which not only shortens the time for data transfer but also saves energy, prolonging the battery's charge. In order to make this rather sophisticated system more user-friendly, Prozeta has developed a special scripting language that allows the ProModule application to be programmed remotely even without in-depth knowledge of the hardware platform – because of this end-users can also use ProModule.
Prozeta's innovative solutions stood out in the 17,000 sqm space, among 130 partners and 18,000 visitors. Our unique IoT solutions raised interest and generated a number of business opportunities," says Michal Nemec, the Operations Director of Prozeta. The company, one of the most important cloud providers in the Czech Republic, also introduced the latest version of its software-defined storage solution BlackStor.