Get to know our Management
We believe in openness, transparency, and professionalism towards our employees as well as towards our clients. Our entire team is compact, open-minded, customer-oriented and very practical. We are building a strong know-how basis around cloud, infrastructure services, and internet of things to provide best services to our clients by top professionals in the industry.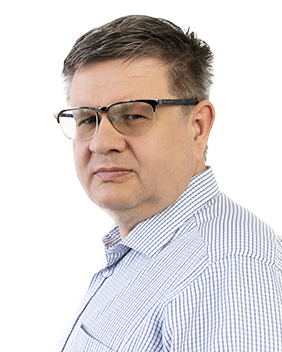 Jiří Purš
Chief Executive Officer
Czech businessman and investor in the field of IT technologies since 1990. Founder of the first cable television (CATV) in what was then Czechoslovakia (1990).
Shortly after graduating from university, he started at the Telecommunications Research Institute in Prague (1990). In the same year, he built the first and one of the largest cable television (CATV) in Czechoslovakia (CODIS).
In 1991, he founded the Association of Cable Television and Telecommunications Network Providers (APKT) (www.APKT.cz). He has worked for several foreign companies and is also a co-owner of several IT and telecommunications companies. He is the founder of the Prozeta group of companies, where he works in executive or control positions.
Outside the business and technical area, he works as the Czech Federation Fudokan Shotokan manager and is also the vice-president of the Czech Federation of Traditional Karate (ITKF). He is the founder of the endowment fund to support young visual artists, DADA.
Show more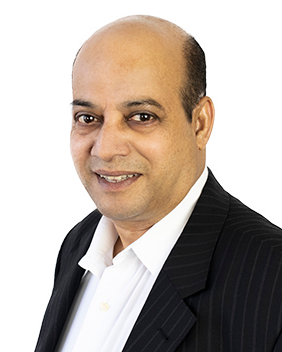 Raj Naik
Purchasing Director
Raj has been associated with PRO-ZETA for the past ten years. He opened overseas markets and developed many new products and suppliers. Currently, he's looking after logistics, investments, and purchases.
Raj has been working with SONY CORPORATION in India, Saudi-Arabia and UAE for over 13 years. He has also worked with TECHNOSAT Istanbul as CEO.
Show more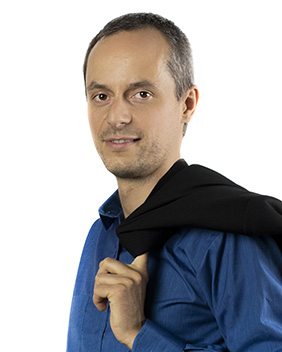 David Čermák
Technical Director
David Čermák has been operating for 10 years as technical director at PRO-ZETA and significantly contributed to the success of company expansion to more than 20 countries worldwide.
David is an expert in Ethernet networking infrastructure, data centers and their security. In his more than 20 years of experience he is likely to be met with most of existing technology in the field of networks, data centers and running applications – from NetBIOS, IPX and Novell Netware to MPLS, NGN and construction of large-scale cloud services. He was co-founder of community networks CZFree.NET. David is a consultant for several operators and service providers in Europe and, if needed he is able to give even a module into the Linux kernel.
Show more
Contact Us

PRO-ZETA a.s.

Address

Tiskařská 257/10

Praha 10, 108 00

Czech Republic

TIN

15891585

VAT

CZ15891585

DPO

Pověřenec pro ochranu osobních údajů

Ing. Olga Kalabisová
3S Consulting s.r.o.
Mail: o.kalabisova@3s-consulting.cz

Bank connection - CZK

Beneficiary name

PRO-ZETA a.s.

Bank

Československá Obchodní banka a.s.

Radlická 333/150, Praha 5

Account name

183670014/0300

IBAN

CZ4103000000000183670014

SWIFT

CEKOCZPP

Bank connection - USD

Beneficiary name

PRO-ZETA a.s.

Bank

Československá Obchodní banka a.s.

Radlická 333/150, Praha 5

Account name

235784348/0300

IBAN

CZ6703000000000235784348

SWIFT

CEKOCZPP

Bank connection - EUR

Beneficiary name

PRO-ZETA a.s.

Bank

Československá Obchodní banka a.s.

Radlická 333/150, Praha 5

Account name

277623198/0300

IBAN

CZ2203000000000277623198

SWIFT

CEKOCZPP