Acquisition Enhances Arista's Cloud Networking Software
Arista Networks, a leader in cloud networking, announced that it has acquired Big Switch Networks, a network monitoring and SDN (Software Defined Networking) pioneer.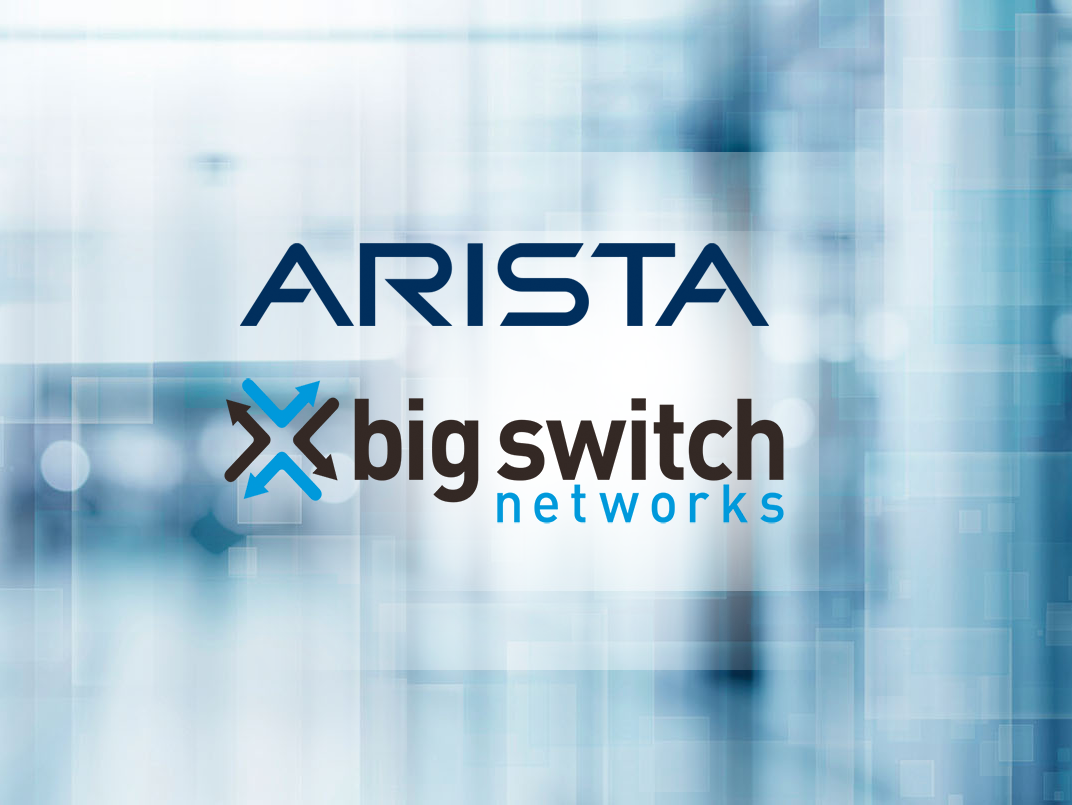 Arista Networks provides a complete and visionary cloud networking suite, with rich capabilities in all critical areas of the campus, data center and public cloud. The acquisition of Big Switch will further strengthen the company's network monitoring and observability suite delivered through Arista's software platform CloudVisionⓇ and DANZ (Data ANalyZer) capabilities.
Big Switch Networks was recognized as a Visionary in Gartner's Magic Quadrant for Data Center Networking for the third time. Additionally, Big Switch won the best of VMworld for Networking in 2019.
Arista and Dell will continue to partner to deliver cloud fabric and observability capabilities.
"For nearly six years, Big Switch Networks and Dell EMC Networking have collaborated in support of Open Networking and the flexibility and choice it offers customers," said Tom Burns, Senior Vice President and General Manager, Dell EMC Networking & Solutions. "We look forward to continuing to offer advanced cloud and monitoring fabric capabilities to customers in partnership with Big Switch, now part of Arista Networks."
"We welcome Big Switch to the Arista family. The addition of Big Switch products enriches our analytics and visibility, helping customers monitor their cloud area networks," said Anshul Sadana, COO for Arista Networks.
"We are thrilled to join forces with Arista to help customers dramatically simplify their journey to the cloud," said Douglas Murray, President and CEO, Big Switch Networks.
For more insight, check out the blog by Jayshree Ullal, President and CEO for Arista Networks.
About Arista Networks
Arista Networks pioneered software-driven, cognitive cloud networking for large-scale datacenter and campus environments. Arista's award-winning platforms redefine and deliver availability, agility, automation, analytics, and security. Arista has shipped more than twenty million cloud networking ports worldwide with CloudVision and EOS, an advanced network operating system. Committed to open standards across private, public and hybrid cloud solutions, Arista products are supported worldwide directly and through partners.
ARISTA, EOS, CloudVision and DANZ are among the registered and unregistered trademarks of Arista Networks, Inc. in jurisdictions around the world. Other company names or product names may be trademarks of their respective owners. Additional information and resources can be found at www.arista.com.
About Big Switch
Big Switch Networks is the Cloud-First Networking company, bringing public cloud-style networking and hybrid cloud consistency to organizations around the world. The company provides data center switching, visibility and analytics solutions for on-premises clouds, public clouds and multi-cloud environments that enable companies of all sizes to increase operational efficiency and business agility, while reducing networking costs. Big Switch was founded in 2010, with roots in the original Stanford research team that invented software-defined networking. Big Switch Networks is headquartered in Santa Clara, CA.