Arista Networks is a leader in software-defined networks for the cloud environment of large data centers and large enterprise networks. With software innovations based on open standards, Arista overcomes common problems in automated network architecture management. Not only for these reasons, LivePerson chose a solution by Arista Networks.
Read more details in the case study published today at systemonline.cz.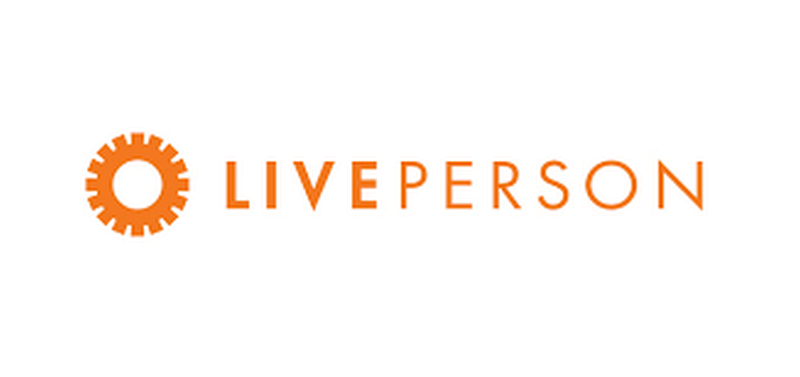 LivePerson is a pioneer in cloud mobile and online business messaging solutions that has grown rapidly over the last two decades. As the market for brand-to-consumer messaging continues to expand, LivePerson has upgraded its infrastructure to include Arista Network's technology which offers enhanced performance while delivering reduced cost of ownership through simplified network operation and new levels of service automation.
Challenge
Strong growth prompted LivePerson to consider a network upgrade and redesign with the aim of reducing management complexity through software-defined automation while enabling the infrastructure to scale in line with the business.
Solutions
Arista 7050, 7160, 7260 and 7280 Switches

Arista EOS® 
Results
Network updates and configuration changes take place in minutes instead of days

EOS architecture supported installation of additional data monitoring and flow analytics functions

Lower latency, higher reliability and room to scale to a 100Gbps capable network design
Project Background
For more than 20 years, LivePerson has been the pioneer at delivering mobile and online business messaging solutions, transforming the connection between brands and consumers. Today, over 18,000 businesses, including Citibank, HSBC, EE, IBM, L'Oreal, Orange, PNC and The Home Depot rely on the intelligence, security and scalability of its LiveEngage platform to reduce costs, increase lifetime value, and create meaningful connection with consumers.
LivePerson solves some of the most challenging engagement problems, not only within the realm of customer service, but also with online sales and online marketing, allowing brands with tens of millions of customers to communicate via messaging in a really simple and personal way. LivePerson's clients are engaging their customers across mobile apps, websites, voice assistants like Alexa, social media, and even print media via QR code. And rather than just offering a static button on a web page, LivePerson's clients are able to harness the extraordinary amount of available data to gain a real-time understanding of each visitor's needs, intent, and expected value, enabling them to proactively engage their visitors at the right time.
To deliver the software as a service platform, LivePerson maintains seven data centres across the world that house thousands of physical and virtual servers. During peak periods, LivePerson will manage millions of concurrent visitors.
Challenge
As a true cloud centric company, LivePerson has adopted an agile approach to software development and infrastructure deployment and is a vocal champion of open source technologies. More than just a technical fashion statement, its investment in agility is a requirement to meet the massive growth it has experienced that has seen revenues jump from $18.5 million in 2004 to over $220 million in 2017.
The explosive growth and high demand for its service has been matched by a continual upgrade of the core technologies needed to service millions of chat sessions. "Our platform helps to improve the relationships between consumers and brands and it needs to be reliable, always available and delivered with the highest levels of performance," explains Yaniv Katz, Director for Data Center Engineering at LivePerson, "This means we are constantly evaluating how we can deliver the best experience while ensuring that we can scale to meet growing demand."
Behind the scenes, the engineering team are continually monitoring around 1 million metrics such as server utilisation, memory, connection, latency and a whole host of other data sets to ensure that the service is running as expected. With data centre expansion planned over the next few years, in late 2016, Katz and his teams began examining the possibility of upgrading and optimising its network architecture to meet the future trends.
"We always need to be ahead of where our customers want to go," he explains, "support for new drivers like increased use of video and chatbots are areas that we must cater for and as such the network needs to be able to scale in line with our needs."
Solution
One of the clear goals of the network upgrade was a move toward a software defined architecture that would allow more dynamic resource allocation and increased automation.
 "One of our major pain points was the complexity of carrying out upgrades to our network infrastructure with multiple operating systems and patches causing significant management challenges," says Katz. "Another issue was our dependency on several proprietary software elements that we had little control over, which were not as flexible as we would have liked."
Over a 12 month period, the engineering team at LivePerson began a deep technical evaluation on a long list of networking kit from multiple vendors.
"We got it down to a shortlist of just two, but even then it was clear that Arista offered many more benefits in terms of total cost of ownership, support for open standards and a compelling longer term technology roadmap," explains Katz.
In early 2017, LivePerson began to upgrade its data centres with Arista 7050, 7260, 7160 and 7280 switches based on a 100Gbps core as part of a spine and leaf architecture.
"One of the most pleasant surprises was that there was no learning curve," says Katz, "because there is a single operating system for every switch along with a highly automated provisioning platform. It meant we could apply updates or makes changes in a few minutes instead of the lengthy and complex process needed for our previous network."
Conclusion
The level of Arista's automation and programmability has led to a significant improvement in day to day operational processes. "We have gained a clear reduction in total cost of ownership," says Katz, "And even though we have a faster, more scalable network connecting more servers and customers, our network engineer can now automate the network instead of manually managing devices, which has brought a major operational efficiency."
"In fact, we are now looking at creating more automation and programing in our network as part of a move toward a NetOps centric environment that further simplifies many of the management tasks to allow us to focus on adding more value to the business," Katz adds.
With the upgrade now progressing to data centre locations around the world, Katz and his team have, on occasion, contacted Arista for guidance, "I have to add that the Arista TAC team are simply fantastic," he says. "We have had to deal with a lot of big vendor TACs in the past and the team at Arista are simply on another level which has made the rollout process smooth sailing."
Looking to the future, Katz and his team are exploring the possibility of moving to an entirely layer 3 driven network architecture as well as embedding additional custom modules within the Arista switches to deliver more granular reporting metrics.
"Overall, this has been a very successful project for us that has removed much of the complexity of our network while building a solid foundation that allows us to keep scaling the network to better serve the business," he concludes.
The case study was published on December 8, 2020, at systemonline.cz.
In Czech:
Technologie Arista Networks jako pevný základ síťové infrastruktury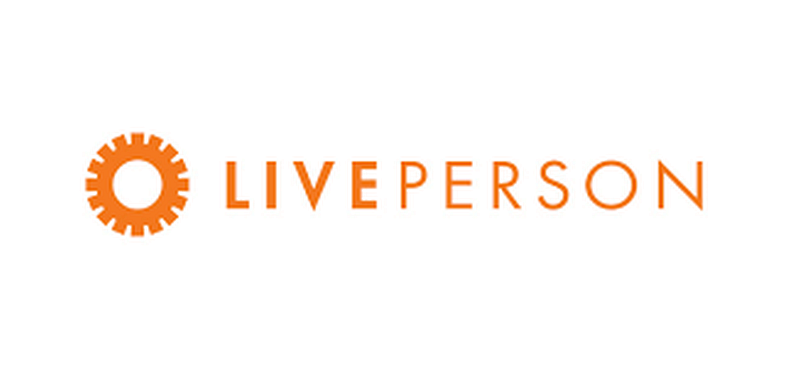 Společnost LivePerson si vybrala technologii Arista Networks jako základ své síťové infrastruktury, aby podpořila rychlý růst prostřednictvím SDN (Software Defined Network) a vysoce automatizované síťové architektury.
Společnost Arista Networks je lídrem v oblasti softwarově řízených sítí pro cloudové prostředí velkých datových center a rozsáhlých podnikových sítí. Pomocí softwarových inovací postavených na otevřených standardech Arista překonává obvyklé problémy při automatizovaném řízení síťové infrastruktury. Nejen z těchto důvodů si společnost LivePerson vybrala řešení právě od společnosti Arista Networks.
LivePerson je průkopníkem cloudových řešení pro mobilní a onlinové zasílání obchodních zpráv, které v posledních dvou desetiletích zaznamenaly velmi rychlý nárůst. Vzhledem k tomu, že se trh pro zasílání obchodních zpráv neustále rozšiřuje, LivePerson upgradoval svou infrastrukturu s použitím technologie Arista Networks. Ta nabízí zvýšený výkon a zároveň snížení nákladů díky zjednodušenému provozování sítě a nové úrovni automatizace služeb.
Výzva
Silný růst LivePerson přiměl tuto společnost, aby zvážila upgrade a redesign sítě s cílem snížit komplexitu správy sítě pomocí softwarově definované automatizace a současně umožnit škálování infrastruktury v souladu se svým podnikáním.
Řešení
Switche Arista 7050, 7160, 7260 a 7280 

Arista EOS® 
Výsledky
Aktualizace sítě a změny konfigurace probíhají během několika minut místo několika dní

Architektura EOS umožnila instalaci dalších funkcí pro monitorování dat a analytiku datových toků

Nižší latence, vyšší spolehlivost a prostor pro škálování až na 100 Gbps 
LivePerson je průkopníkem cloudových řešení pro mobilní a onlinové zasílání obchodních zpráv, které v posledních dvou desetiletích zaznamenaly velmi rychlý nárůst. Vzhledem k tomu, že se trh pro zasílání obchodních zpráv neustále rozšiřuje, LivePerson upgradoval svou infrastrukturu s použitím technologie Arista Networks. Ta nabízí zvýšený výkon a zároveň snížení nákladů díky zjednodušenému provozování sítě a nové úrovni automatizace služeb.
Pozadí projektu
Již více než 20 let je LivePerson průkopníkem v poskytování mobilních a onlinových řešení pro zasílání obchodních zpráv, které mění propojení mezi značkami a spotřebiteli. Více než 18 000 společností, včetně Citibank, HSBC, EE, IBM, L'Oreal, Orange, PNC a Home Depot, dnes spoléhá na inteligenci, bezpečnost a škálovatelnost platformy LiveEngage, která jim snižuje náklady, zvyšuje hodnotu v čase a vytváří významné propojení se spotřebiteli.
LivePerson řeší ty nejnáročnější problémy se zapojením, a to nejen v oblasti zákaznických služeb, ale i online prodeje a online marketingu, a umožňuje značkám s desítkami milionů zákazníků komunikovat prostřednictvím zasílání zpráv velmi jednoduchým a personalizovaným způsobem. Klienti LivePerson oslovují své zákazníky pomocí mobilních aplikací, webových stránek, hlasových asistentů, jako je Alexa, sociálních médií, a dokonce i prostřednictvím tisku, a to s využitím QR kódu. Místo pouhého statického tlačítka na webové stránce jsou klienti LivePerson schopni využít obrovského množství dostupných údajů, aby v reálném čase pochopili potřeby, záměr a očekávané hodnoty každého návštěvníka, což jim umožní aktivně oslovit tyto návštěvníky v ten správný čas.
Platforma je nabízena jako služba, proto LivePerson provozuje sedm datových center po celém světě, ve kterých jsou umístěny tisíce fyzických a virtuálních serverů. Během období špiček službu LivePerson využívají miliony návštěvníků ve stejnou dobu.
Výzva
Jako cloudově zaměřená společnost přijal LivePerson agilní přístup k vývoji softwaru a nasazení infrastruktury, a stal se šampionem technologií open source. Jeho investice do agilního přístupu je více než módním technickým prohlášením, je nutností pro podporu masivního růstu, který společnost zaznamenala a který přinesl nárůst výnosů z 18,5 milionů USD v roce 2004 na více než 220 milionů USD v roce 2017.
Obrovský nárůst a vysoká poptávka po jeho službách byly doprovázeny neustálým zlepšováním základních technologií potřebných pro obsluhu milionů chatových relací. "Naše platforma pomáhá zlepšovat vztahy mezi spotřebiteli a značkami a musí být spolehlivá, vždy dostupná a dodávaná s nejvyšší úrovní výkonu," vysvětluje Yaniv Katz, ředitel pro Data Center Engineering v LivePerson. "To znamená, že neustále vyhodnocujeme, jak můžeme poskytovat nejlepší možnou zkušenost a zároveň se přizpůsobit rostoucí poptávce."
Technický tým v pozadí průběžně vyhodnocuje kolem jednoho milionu parametrů, jakými jsou například využití serveru, využití paměti, připojení, latence a celá řada dalších souborů dat, aby bylo zajištěno, že dodávaná služba funguje dle očekávání. S plánovaným rozšířením datových center v několika příštích letech začal Katz a jeho týmy na konci roku 2016 zkoumat možnosti upgradu a optimalizace architektury sítě tak, aby vyhovovala budoucím trendům.
"Vždy musíme být napřed před našimi zákazníky," vysvětluje. "Příchod nových trendů, například zvýšené používání videa a chatbotů, patří mezi oblasti, které musíme řešit, proto musí být i naše síť schopna škálovat v souladu s našimi potřebami."
Řešení
Jedním z jasných cílů modernizace sítě byl přechod k softwarově definované architektuře, která by umožnila dynamičtější přidělování zdrojů a zvýšenou automatizaci.
"Jedním z našich slabých míst byla složitost provádění upgradů na naší síťové infrastruktuře s více operačními systémy a opravami, která významně zatěžovala správu," říká Katz. "Dalším problémem byla naše závislost na několika proprietárních softwarových prvcích, nad nimiž jsme měli malou kontrolu a které nebyly tak flexibilní, jak bychom si přáli."
Během 12 měsíců zahájil tým inženýrů v LivePerson důkladné technické hodnocení dlouhého seznamu síťových sad od více dodavatelů.
"Do užšího výběru se dostali pouze dva dodavatelé, ale už tehdy bylo jasné, že Arista nabízí mnohem více výhod, pokud jde o celkové náklady na provoz, podporu pro otevřené standardy a dlouhodobější technologickou roadmapu," vysvětluje Katz.
Začátkem roku 2017 začal LivePerson upgradovat svá datová centra instalací switchů Arista 7050, 7260, 7160 a 7280 založených na 100 Gbps v topologii spine a leaf.
"Jedním z nejpříjemnějších překvapení bylo, že prakticky neexistovala žádná doba pro osvojení znalostí díky jedinému operačnímu systému pro každý switch a jednotné platformě s vysoce automatizovaným provisioningem. Znamenalo to, že jsme mohli provést aktualizace nebo změny konfigurace sítě během několika minut místo zdlouhavého a složitého procesu, jaký byl potřeba u naší předchozí sítě," říká Katz.
Závěr
Úroveň automatizace a programovatelnosti Arista vedla k významnému zlepšení každodenních provozních procesů. "Dosáhli jsme významného snížení celkových nákladů na provoz," říká Katz. "Máme rychlejší a škálovatelnější síť propojující více serverů a zákazníků a náš síťový inženýr místo manuálního řízení může nyní síť automatizovat, což zvýšilo provozní efektivitu."
"Vlastně nyní uvažujeme o vytvoření větší automatizace a programování v naší síti v rámci přechodu na prostředí NetOps, které dále zjednoduší správu, což nám umožní soustředit se na zvyšování hodnoty našeho podnikání," dodává Katz.
Při příležitosti upgradu, který se nyní aplikuje v datových centrech po celém světě, požádal Katz a jeho tým Aristu o spolupráci. "Je nutné zmínit, že tým Centra technické podpory Arista (TAC) je prostě fantastický," říká. "V minulosti jsme museli jednat s mnoha Centry technické podpory velkých vendorů, ale tým Aristy je jednoduše na jiné úrovni, a proto proběhl tento proces bez problémů."
S ohledem na budoucnost Katz a jeho tým zvažují možnost přechodu na síťovou architekturu založenou na L3 a také zakomponování dalších modulů switchů Arista, které by poskytly podrobnější reporting a monitoring.
"Celkově se pro nás jedná o velmi úspěšný projekt, který zjednodušil komplexnost naší sítě a zároveň vytvořil pevný základ, který nám umožňuje neustále škálovat síť tak, aby lépe sloužila našemu podnikání," říká Katz na závěr.
Případová studie byla uveřejněna 8. prosince 2020 na systemonline.cz.